To express concern for the environment and as part of Camalig Bank's corporate social responsibility, Corporate Office with its 72 participating personnel planted 4,000 mangrove propagules at the site located at Barangay Cawit, Manito, Albay.
"Let's Groove with the Mangroves" was held last November 9, 2019 in partnership with DENR-PENRO and officials from Brgy. Cawit, together with their Bantay Dagat team.
The activity started at 8 AM with opening remarks from the Bank's President/CEO Mr. Jose Misael Moraleda which was followed by a few words from Hon. Ernesto Daen, Barangay Captain of Cawit, welcoming the Camalig Bankers into the area. Prior to the actual mangrove planting, Mr. Rodel Blacer, PENRO - Project Management Assistant, gave a brief orientation about the background of the activity and instructions on the proper way of planting the propagules.
For almost half an hour, the whole team had walked through the muddy terrain toward the planting site. The 4,000 pcs. of mangrove propagules were distributed upon arrival at the location and planted to a one-hectare designated area that's been under the supervision of the Brgy.'s Bantay Dagat.
The activity is in connection with Camalig Bank's celebration of its 50th founding anniversary.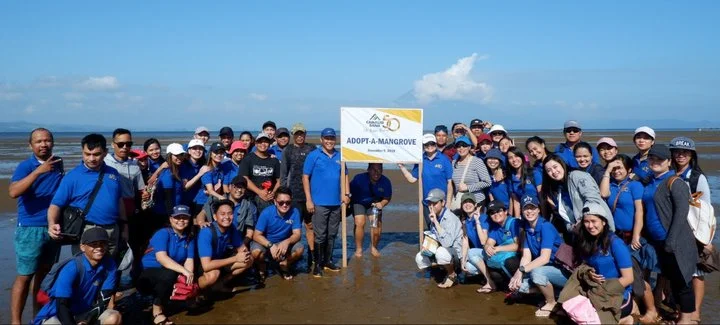 BLUE WITH A GOLDEN PURPOSE. As beaming as the sun, Corporate Office personnel flaunt their bright smiles as they tread on the muddy terrain going forth to the plantation area.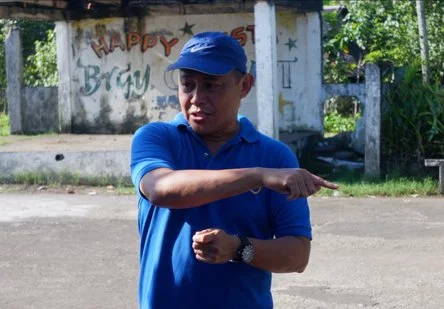 Sir Miel during his opening speech on the gathering prior to the conduct of the mangrove planting.
FIVE INCHES BELOW. Team Corporate office heedfully plants the propagules following a certain depth and line for the mangroves to strive and foster.
ON THE manGROOVE. Camalig Bankers planting mangrove propagules at the designated site as part of the corporate social responsibility. After a month, sprouts can already be seen.
Prepared by:
Bryan Mata
IAD