A total of 200 beneficiaries from the city of Tabaco, and selected towns in Albay to wit; Malinao, Camalig, and Oas were given relief items. The package consisted of non-food essentials to augment the basic personal and household needs.
Each beneficiary was given one 5-gallon jug of purified water, one sleeping mat, one pail, and a pack of hygiene kit (i.e., detergent bar, dish washing soap, shampoo, toothpaste/toothbrush, and bath soap).
The number of select beneficiaries was among the greatly affected populace after the onslaught of three consecutive typhoons (Typhoons Quinta, Super Typhoon Rolly, and Ulysses) in the region.
These typhoons have left severe damages to infrastructure and agriculture in the region.
As the Bicolanos bear the brunt of the aftermath, the Camalig Bank Foundation extends its help to the needy in the midst of these trying times.
"For all the generous individuals who donated in cash and in kind, we wish to extend our heartfelt gratitude on behalf of the recipients," Jose Misael B. Moraleda, President of the Foundation has said.
SlLVER LINING. Team 1 of Camalig Bank volunteers visited Brgy. Matalipni, Malinao, and Brgy. Sto. Cristo, Tabaco City in Albay on Saturday, Nov. 14, 2020 and distributed relief items to selected beneficiaries.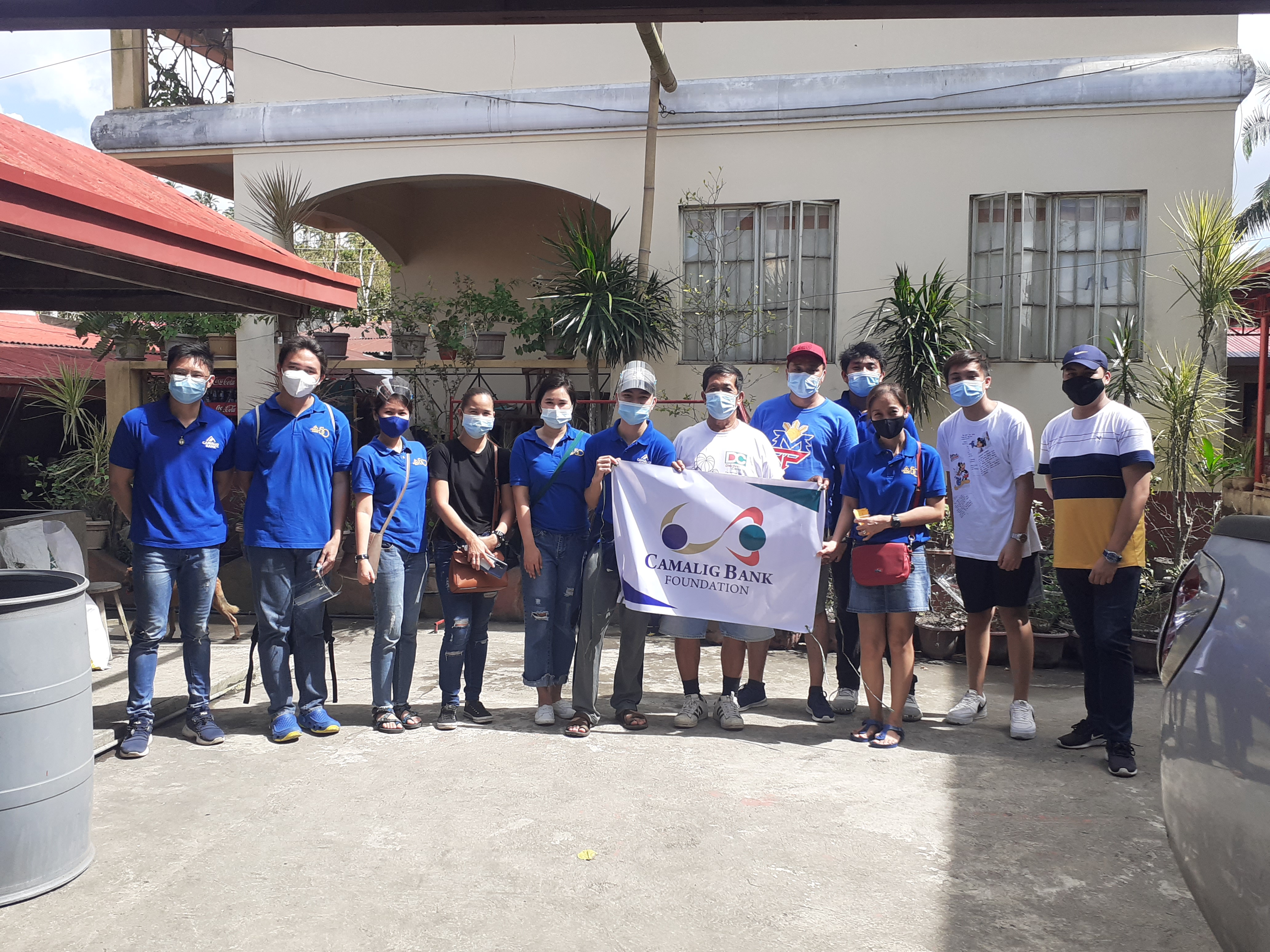 RISE UP. Selected beneficiaries from Brgy. Iraya Norte, Oas and Brgy. Ilawod. Camalig in Albay were given relief items by Team 2 of Camalig Bank volunteers during the one-day relief distribution.