With Mayon Volcano's continuous unrest for the past weeks, Camalig Bank Foundation and Jollibee Group Foundation's FoodAID Program have conducted Soup Kitchen Activities on a total of five (5) evacuation centers, reaching a total of 3,800 individuals.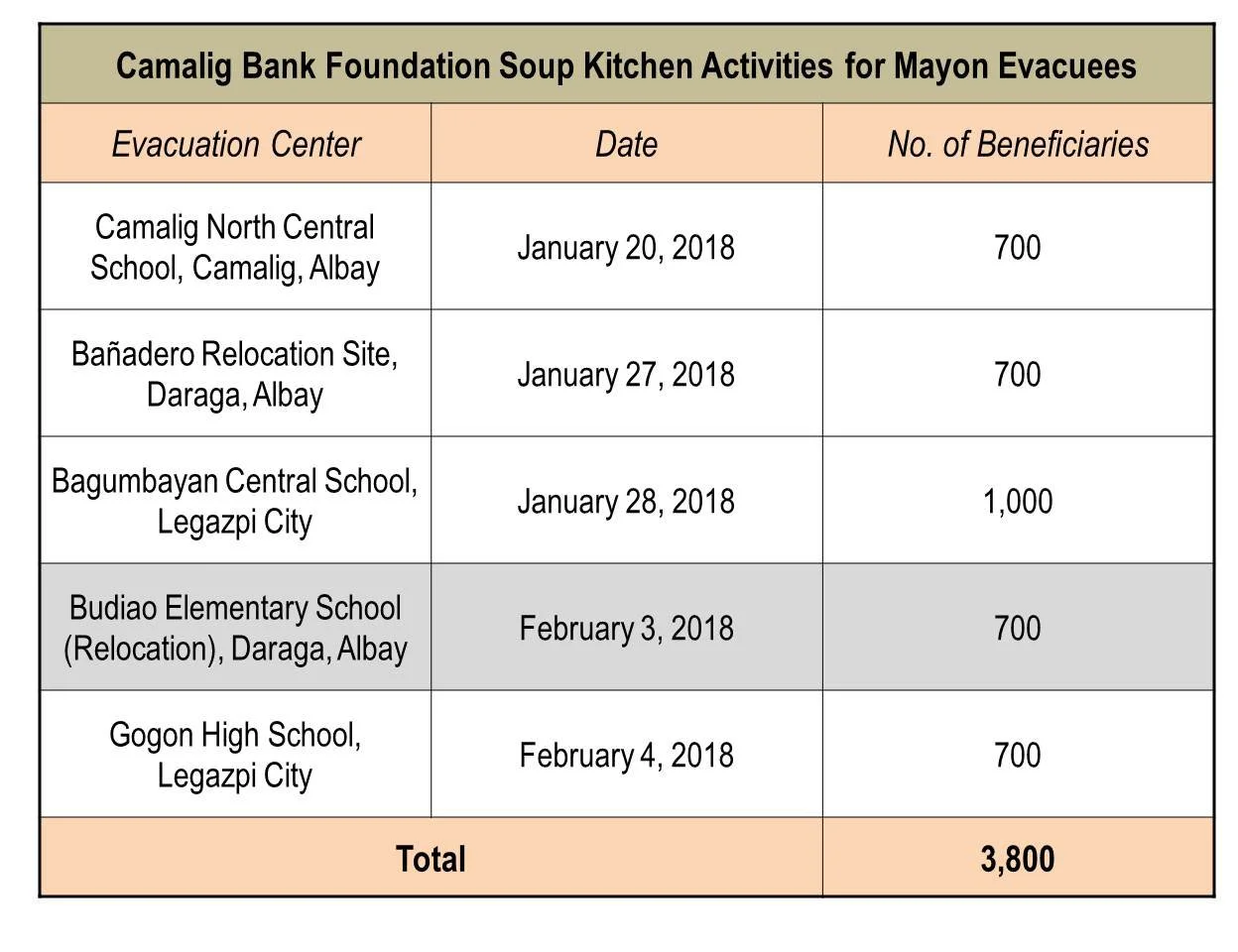 Camalig Bank Foundation staff and scholars, together with Camalig Bank, Inc. employees, joined hands to prepare and distribute special congee bowls to the beneficiaries. Games were also facilitated.
During the Soup Kitchen conducted at Budiao Elementary School on February 3, 2018, six (6) Jollibee managers joined to conduct the activity. There were also 700 hamburgers distributed in addition to the congee bowls.